Need Thermal Imaging?
Schedule below or contact us with any questions
Thermal  Imaging
A home inspection is limited to what the inspector can see. Thermal imaging (infrared) gives me a whole new way of seeing, and can detect problems that are invisible using more conventional methods. Thermal imaging is great for detecting moisture issues, electrical problems, and even areas where energy loss is occurring.
What Is Thermal Imaging?
Thermal imaging, also called an infrared home inspection, uses a special infrared camera to detect differences in temperature across a surface. Thermal imaging is incredibly effective because it allows me to see problems that are difficult or impossible to see with the naked eye. Problems that would go unnoticed in a normal home inspection. Using the equipment and interpreting the data requires a properly trained and certified inspector.
I can find problems before you can see them, when they're significantly less expensive to fix. By the time you can see the problem yourself, the damage would be much more extensive. Thermal imaging is especially useful for discovering the following problems:
– Moisture problems: plumbing leaks, roof leaks, moisture penetration in the foundation
– Fire hazards: electrical panels and other components that may experience overheating
– Energy loss: poor or missing insulation, poor construction, design flaws, windows, doors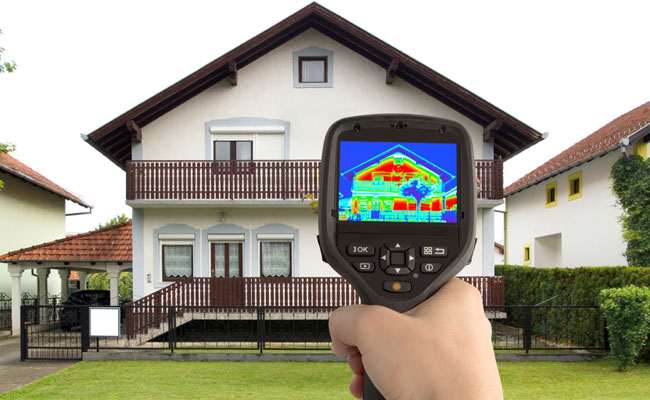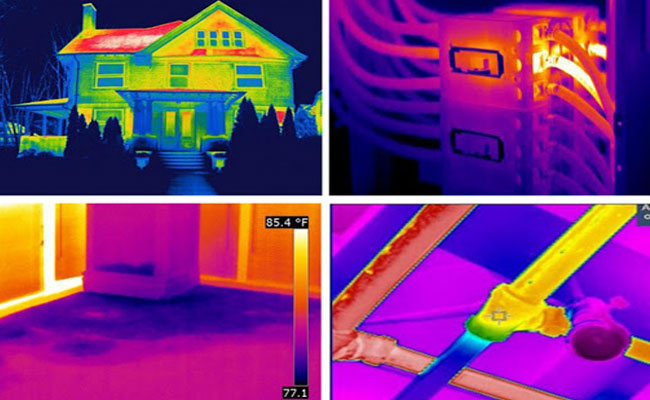 Costly Energy Loss
An inefficient home means a constant drain on your wallet. Energy loss can occur due to poor or missing insulation, poor construction, or even flaws in the home's design. I'll check for indications of energy loss through walls, ceilings, floors, windows, doors, the attic, and more. I also check for damaged or malfunctioning radiant heating, if present. I'll make sure your home isn't needlessly burning through cash.
Moisture Issues
Thermal imaging is one of the most effective methods for detecting moisture problems. I can often find thermal evidence of moisture penetration from the roof or basement, as well as plumbing leaks, before they've caused enough damage to be visible to the naked eye. Since thermal imaging does not detect moisture directly, I use a moisture meter for verification.
Hot Spots & Fire Hazards
Naturally, thermal imaging is very effective for finding hot spots inside a home. These can range from electrical issues to insulation problems or dangerously hot pipes (which pose a burn risk to children). Electrical problems are of particular concern, as they indicate a wiring problem of an overloaded component, which poses a major fire risk.
INTROSPECTION provides home inspection services throughout West Virginia in White Sulphur Springs, Lewisburg, Union, Marlinton, Snow Shoe, Rupert, Rainelle, Beckley, Alderson, Hinton, Charleston, Hurricane, Milton, Barboursville, Huntington, and surrounding areas.
Not sure if that's you?
Give me a call at (580) 799-1313, Email me, or reach out to me through the Contact Form.
Message Us
Get In touch with us below, email us or give us a call.
Whether you're ready to schedule your inspection, or just have questions, I'm ready to help. Feel free to contact us below, by phone, email, or social media.