About  Us
With INTROSPECTION, you can rest easy knowing that you've chosen the right home inspector. I work exclusively for you, to serve your best interests and to arm you with the information you need. I hold myself to a high standard of ethics and professionalism to provide you with a comprehensive, unbiased report on the condition of your home.
Inspections with Integrity
West Virginia License: LIC# HI7991313-0120
InterNACHI Member: #19091031
ASHI Member: #267206
As your home inspector it is my duty, and my privilege, to provide you with the best service possible and to arm you with the information you need about the condition of the property. With over 20 years of experience in construction, I have the experience and knowledge necessary to provide a detailed inspection and to distinguish between major and minor problems with the home.
I encourage you to be present during the inspection. You'll be able to see the condition of the home first-hand, and I'll be able to explain everything to you as I move throughout the house.
INTROSPECTION provides professional home inspection services in White Sulphur Springs, Lewisburg, Union, Marlinton, Snow Shoe, Rupert, Rainelle, Beckley, Alderson, Hinton, Charleston, Hurricane, Milton, Barboursville, Huntington, and surrounding areas.
Standards and Qualifications
I've been trained by some of the best inspectors in the country, and carry the AHIT certification. AHIT is the largest home inspection training institute in North America, and is approved by ASHI, NACHI, and other professional organizations. I'm ready to put that experience and knowledge to work for you.
I'm also a member of the American Society of Home Inspectors (ASHI) and the International Association of Certified Home Inspectors (InterNACHI), and adhere to their Standards of Practice and strict Code of Ethics.
My Service to You
I will conduct a thorough visual inspection of the property to give you a clear picture of exactly what it is you're buying. With that information at your fingertips, you'll be able to make an informed decision and avoid any nasty surprises in the future.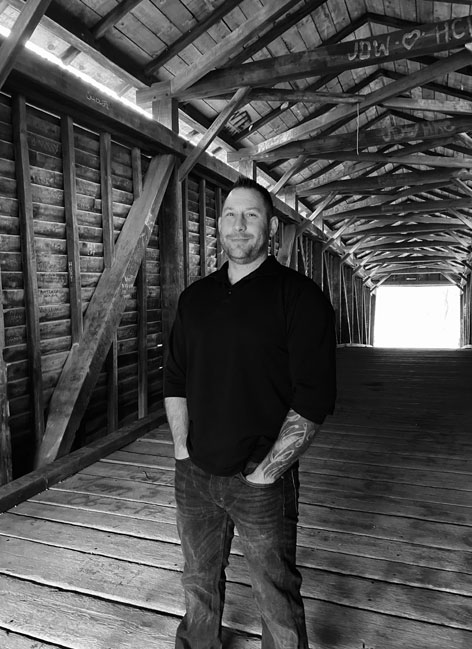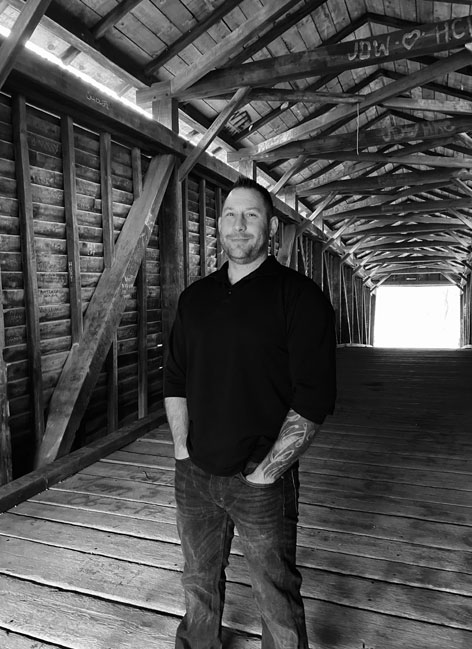 Certified Professional Inspector
Professional Service Guarentee
"I would give more than a 5 if I could! Dave has the best customer service and pricing around. I cannot say enough good about him. I did not even know him prior to working with him too. Matter of fact, right after he was done I referred him to my best friend across the street and she was equally as delighted!"


Vicky X.
HomeAdvisor
"Dave has years of building and contractor experience making his knowledge and understanding of homes extremely valuable. I know he is a man of deep faith so integrity and honesty are very important to him personally and as a business man. You can't go wrong with Dave."
Lee M.
Facebook
"Dave went above and beyond to inspect the house I'm looking to buy. He spent 5+ hours from top to bottom crawling and climbing to find all the odds and ends of the home needing inspecting. My report consisted of detailed organized information from top to bottom and pictures to go along with his findings. Very personable, professional, and intelligent inspector. I HIGHLY recommend!"
Brianna D.
Facebook
"Highly recommend Dave for home inspections he was extremely thorough and very nice. The report was written up and sent to us very quickly. Great service! Great work! Thank you!!"


Brooke P.
HomeAdvisor
"I hired Dave to inspect a home I am in the process of buying. He took his time to be very thorough and made sure to inspect and photograph everything, no matter how long it took. He talked me through everything he was seeing during the inspection so that I was as informed as possible. He was very friendly, responsive, and accommodating in scheduling, and overall a pleasure to work with. I would hire him again without hesitation."


Will S.
Google
"Robert was an OUTSTANDING inspector. Honesty and integrity that's hard to find anymore. Great education on the property. I now have a great leg up when it comes to maintenance/upkeep!!!"


Richard N.
Google
"I contacted Dave. I needed a roof inspection for my home owners insurance. Dave was very professional and great to work with. He was very thorough. He did the inspection in the morning and I had my report that evening. He also provided great information on some future home improvements I am planning to do. I highly recommend Dave for any type of inspections or home improvement recommendations."


Theodore H.
Google
"I am a first time home buyer and I am so thankful for Dave Denning. I wouldn't recommend anyone else. Extremely thorough from top to bottom amd everything in between! Dave gave me the peace of mind I needed for a first time buyer. The inspection was scheduled and performed right away with utmost professionalism and responsiveness. I would recommend Introspection a million times over!"


Lindsey E.
Google
"I currently made an offer on a house that was for SBO & some things were uncovered with the inspection. Had I not done the inspection I would have been in for more than I bargained. I am so glad that Dave took his time and thoroughly inspected the house, I am very glad that I chose him. Dave is very responsive, very thorough, and will answer any questions you have. I will definitely use him again in the future & I will definitely recommend him as well."


Kelsey S.
Google
"We needed an inspection within a short timeframe. Dave came to the rescue working around weather conditions to provide us with a thorough inspection and water test. Dave coordinated with the seller and has great communication skills. Highly recommend contacting Dave for your inspection needs."


Rick D.
Google
"Dave performed my pre-purchase inspection. He was very thorough, took his time, and explained each note and finding as well as some other questions that I had. He was punctual, professional, and friendly. I would recommend Dave with enthusiasm."


Martin T.
Google
"This was my first time buying a home and I chose Dave to be my home inspector. This turned out to be an incredible decision. Knowing this was my first home, he was very helpful with explaining exactly what he was doing, what he found, and what exactly it meant; While allowing me to spectate the entire inspection. Dave answered my calls and emails immediately and answered every question I had. Dave performed a very thorough inspection in this house and left me with no doubts that the home was in good hands. I would highly recommend him to anyone who is looking for a home inspector."


Jacob M.
Google
"This is mine and my boyfriend's first time buying a home so naturally we had no idea what questions to ask and damages to look for. This home has a particularly difficult situation attached to it and Dave was more than willing to work around that. He was very honest with every concern he had with the house and went out of his way to check hard-to-reach places. Dave found a bad mold problem that kept us from committing to a project that we could not afford. I highly recommend Introspection and will be using their services in the future."


Amanda L.
Google
"Dave has years of building and contractor experience making his knowledge and understanding of homes extremely valuable. I know he is a man of deep faith so integrity and honesty are very important to him personally and as a business man. You can't go wrong with Dave."


Lee M.
Google
Message Us
Get In touch with us below, email us or give us a call.
Whether you're ready to schedule your inspection, or just have questions, I'm ready to help. Feel free to contact us below, by phone, email, or social media.